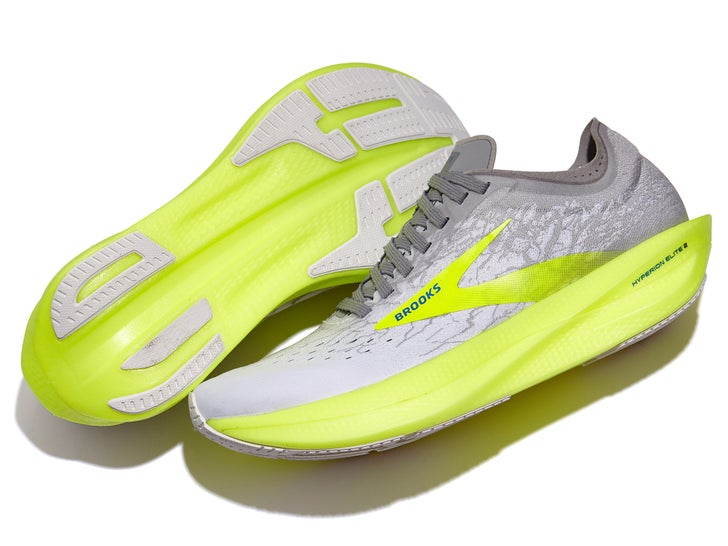 ​
We here at Running Warehouse like to test the products to provide customers the most accurate information possible. When our reviewers tested the Hyperion Elite 2, Books' carbon plated racer, they gave it glowing recommendations.
Connor expressed how much he appreciated the energy return the shoe gave: "The Hyperion Elite 2's energy return is phenomenal. You can feel the springiness, and it just makes running fast feel fun. The DNA Flash midsole is a big step in the right direction, making the shoe so unique. It's everything I loved in the Hyperion Tempo, but the added stack height and carbon-fiber plate provide even more energy return for race day."
Our other tester Liz, found the new cushioning to be the right combination of soft and responsive: "While the DNA Flash foam isn't as soft as Nike's Zoom X foam, it has a very comfortable underfoot feel that never feels jarring or uncomfortable underfoot."
Check out what else our reviewers had to say regarding the Brooks Hyperion Elite 2
here.
Have you ran in the Hyperion Elite 2, or have you tried other carbon plated shoes? Let us know what your thoughts are!
Tyler
RW Staff
Last edited: